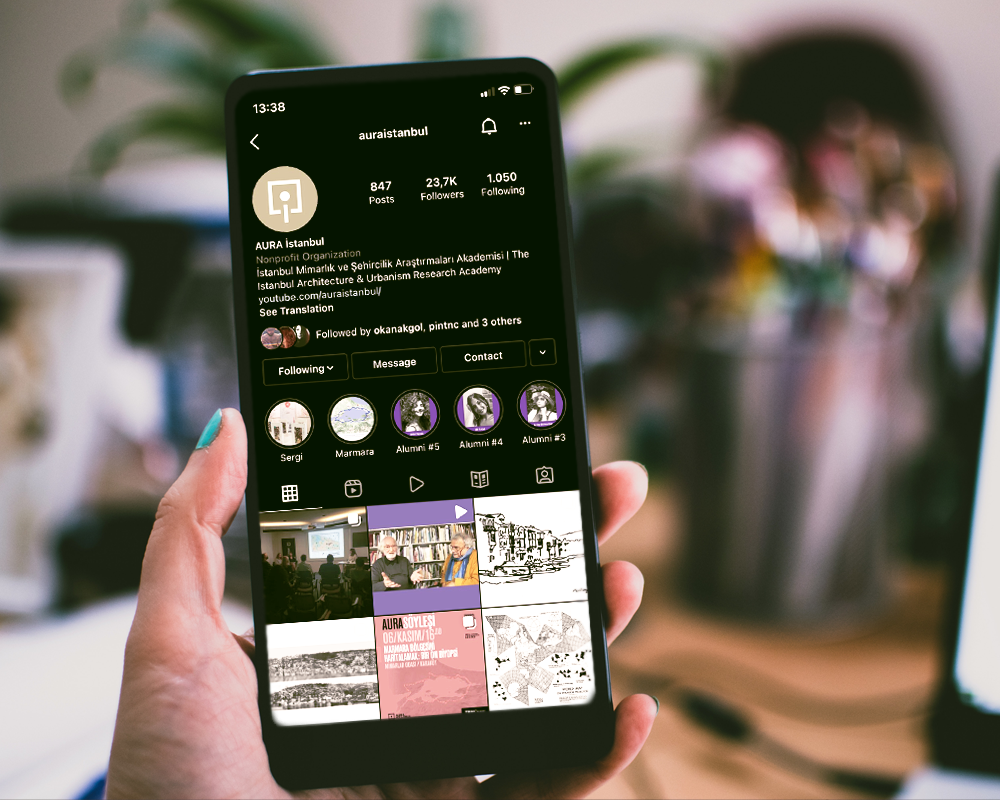 Aura Istanbul is a brand founded by 6 architects. The brand studies on city-human relations and organizes workshops and exhibitions for this purpose, focusing on Istanbul. 
The creation of the brand's digital tools, social media communication and event management processes took place under the consultancy of Sosyal Keci, from the moment the brand was founded. 
Sustainable income models were created for Aura Istanbul, promotional models were planned; regular content production and the creation of the extension plan for these contents were delivered. 
Deniz, the founder of Social Keçi, continues the service which was delivered by Sosyal Keci at the beginning, as a volunteer consultancy.
The Creation of Digital Presence


Event Promotion & Advertising

Social Media Training & Strategy & Management
CLICK ON THE LOGOS OF OUR PARTNERS BELOW TO EXPLORE OUR PROUD PROJECTS
Sam Marine
admin
2023-01-14T19:51:45+00:00