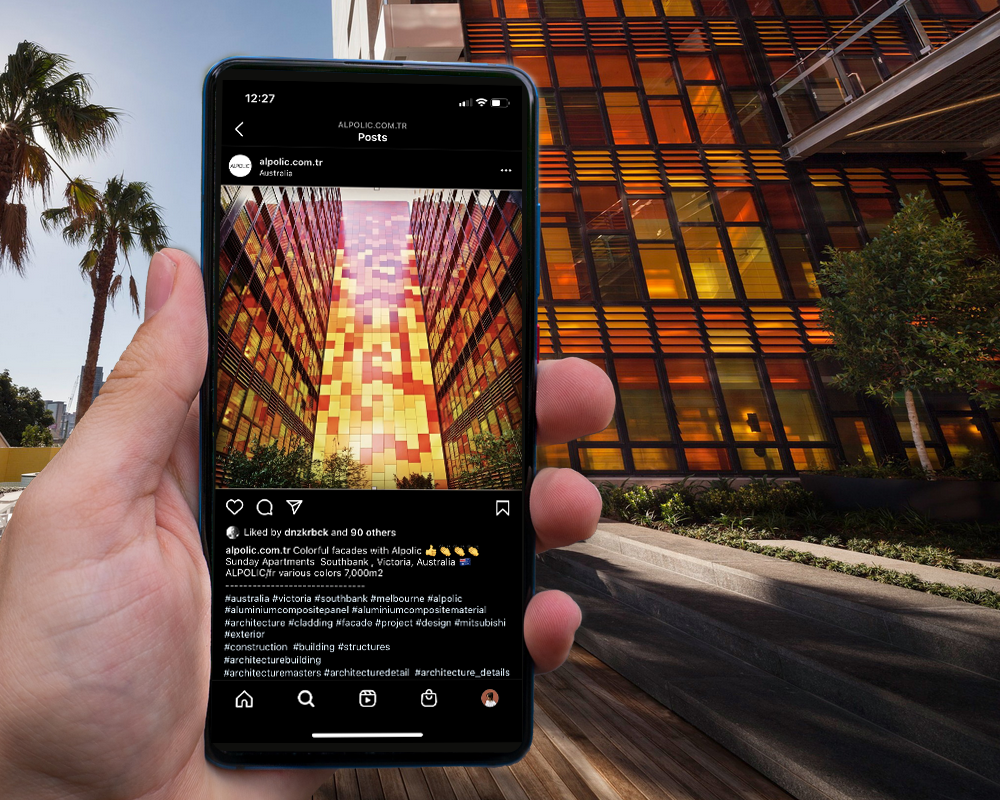 Alpolic, an aluminum composite building material produced by Mitsubishi, is known worldwide in its field with A1 and A2 non-flammability properties and superior quality. 
Produced in Japan and Germany, Alpolic sheets are the first choice material in Turkey, the Middle East, Russia and other markets, especially in the construction of prestigious buildings such as skyscrapers and airports. 
Sosyal Keci worked on the communication strategy of Alpolic -which has small-scale digital visibility compared to its competitors, but is especially known by certain architect / construction companies- in a pattern can then be continued within the company itself in the future. 
Sosyal Keci prepared monthly, quarterly and annual communication plans by determining the tone of voice, language, target audience and impact of the content to be produced by the brand, mainly for Instagram, LinkedIn and email marketing. 
Content Strategy and Marketing
CLICK ON THE LOGOS OF OUR PARTNERS BELOW TO EXPLORE OUR PROUD PROJECTS
Sam Marine
admin
2023-01-14T19:51:45+00:00